Shacman F3000 Dump Truck Description
The Shacman F3000 Dump Truck is packed with performance to keep you looking your best and productive on the job site. The F3000 is equipped with a Cummins double center shaft structure gearbox, a high-speed ratio single-stage shaft, and a Cummins ISM engine, and the power of the vehicle is increased by 20%.
Shacman F3000 Dump Truck Details
The Shacman F3000 uses a military-grade chassis with a reinforced cab. The oil-bath air filter and cab front suspension have both been upgraded and improved. The F3000 is designed to withstand the harshest working conditions. High-end features such as reinforced transmission shafts and new front-axle stabilizer bars make this truck ideal for the construction industry. The Shacman F3000's proven power transmission system ensures greater uptime, higher overall efficiency and lower maintenance costs. Let you maintain long-term smooth operation.
Shacman F3000 Dump Truck Specifications
Shacman F3000 Dump Truck Specification
Cab model
Shacman F3000
Drive system
6×4
Engine
ISME345 30 (Cummins engine, Euro 3)
Horsepower
345 hp
Ma.torque (N,m)
1835
Displacement (L)
10.8L
Gearbox
10JSD180+QH50, FAST Gearbox
Clutch
430 Diaphragm type
Steering
ZF technology
Cab
F3000 mid-lengthened Cabin with A/C & single-sleeper
Max. running speed (km/h)
85
Tipper thickness (mm)
Bottom 8, side 6
Hydraulic lifting system
HVYA Middle lifting
Approach / departure angle (°)
28 / 30
Kerb weight (kg)
12500
Total mass (kg)
25000
Wheel base (mm)
3800 + 1350
Overhang (mm) (front/rear)
1525 / 1654
Track width (mm) (front/rear)
1939 / 1800
Dimensions Overall (L*W*H)(mm)
8329*2490*3450
Dump body (L*W*H)(mm)
5600*2300*1500
Axle
Front axle
9.5T MAN technology
Rear axle
16Ton MAN casting axle, final ratio 4.769
Tyre (radial tyre)
12.00R20
Oil tank
400L (ALLOY)
What Are the Advantages of Shacman F3000?
Safe and Comfortable Cab Design
The Shacman F3000 recognizes that driving a truck is a stressful job. So shacman improved the design of the cab, incorporating the advanced technology of the German truck Man. The partially reinforced frame structure makes shacman F3000 safer. An efficient nacelle design reduces engine drag and increases air intake, and the laminated windshield provides exceptional durability for safe operation. The windshield of the cab has a larger field of view, improving the driver's field of vision. The Shacman F3000 has a spacious interior and storage space, including a 620mm wide single bed, ensuring drivers can sleep better after long days driving the truck.
Excellent Performance
For heavy-duty jobs, the Shacman F3000 dump truck is the ultimate solution. Shacman trucks are built with powerful performance in a rugged and reliable design. Shacman trucks are designed to exceed your expectations and meet your needs. Trust the Shacman F3000 to deliver exceptional productivity and efficiency on the job site, making it the choice of professionals in the construction and transportation industries.
Shacman F3000 Dump Truck Images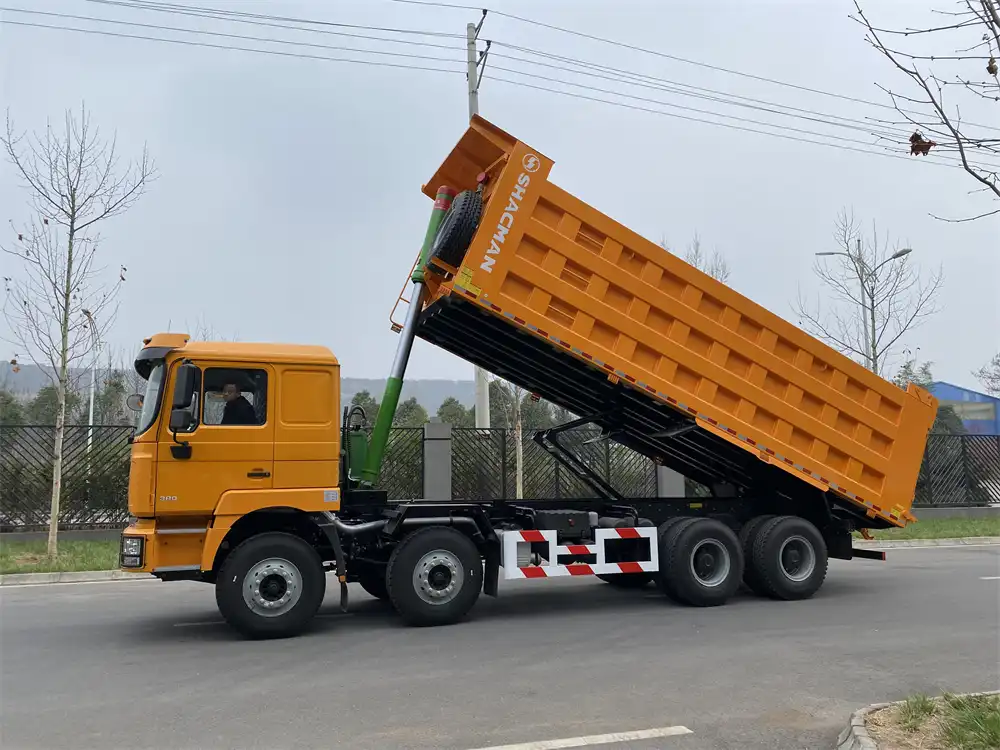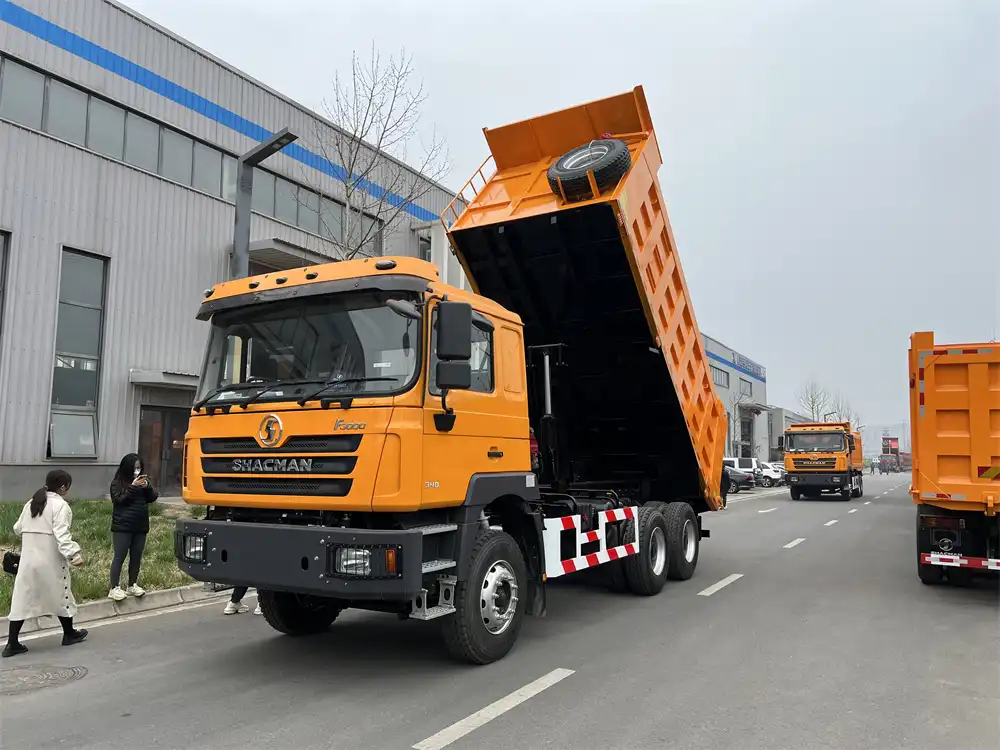 If you have any questions,pls check FAQ or Contact Us.