Cargo Truck Description:
Shacman F3000 cargo truck is mainly used for bulk cargo sealed transportation, which is safer and more beautiful than ordinary cargo trucks, and also avoids the possibility of cargo being wet in rainy days. It is very popular in Africa, Asia and other regions. The capacity of the cargo truck can be customized to meet the needs of customers.
The Shacman cargo truck is different from the traditional cargo truck because the Shacman box truck has side doors installed for the cargo compartment, so the loading and unloading speed is faster. In addition, the Shacman F3000 cargo truck is well sealed, so you don't have to worry about the cargo getting wet even in rainy days, which improves the truck's attendance rate. In order to adapt to rough road conditions, we can design thicker springs for cargo truck for sale.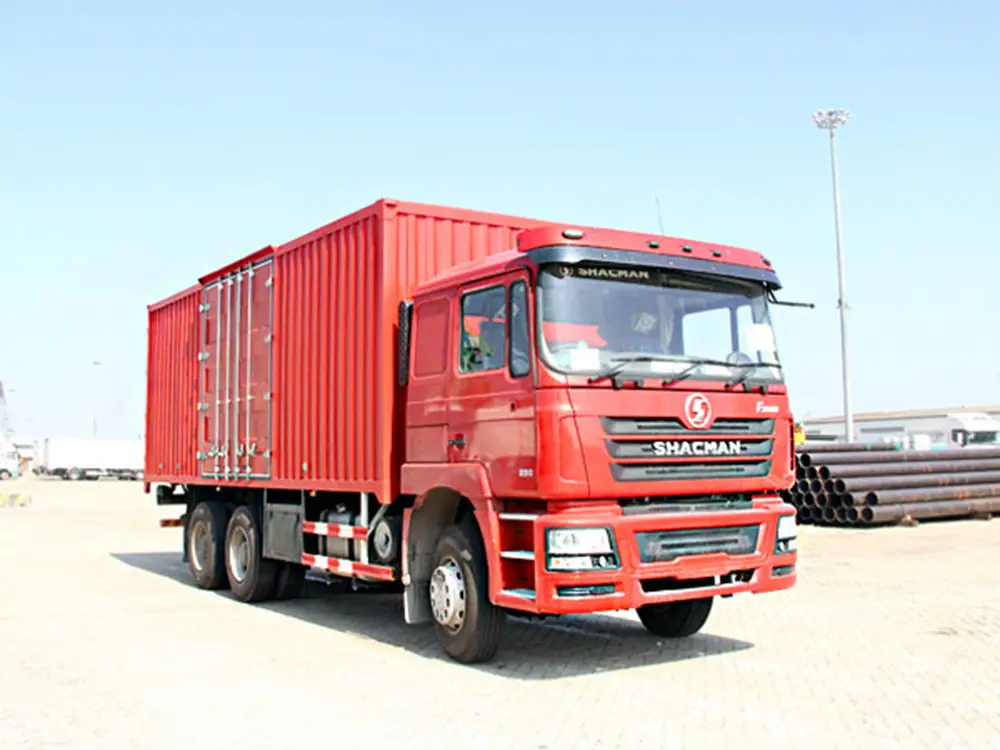 For some countries with different road rules, we provide right-hand drive and left-hand drive box trucks for customers to choose. Shacman box truck is very suitable for customers who are just starting their transportation business. It is low cost and versatile, and can carry out various businesses locally. If you are interested in Shacman truck, please feel free to contact us! We can offer you a competitive price and customize the cargo truck according to your requirements.
Shacman F3000 Cargo Truck Specifications:
Car series: Shacman F3000
Use: cargo truck
Vehicle type: complete vehicle
Drive mode: 6×4
Maximum speed: 99km/h
Container form: box type
Tonnage level: heavy truck
Gearbox model: 10JSD160
Shift mode: manual
Number of forward gears: 10
Number of reverse gears: 2
Number of tires: 10
Tire specification: 12.00R20
Shacman Other Models:
There are many models of Shacman F3000 cargo trucks, including Shacman F3000, Shacman X3000, Shacman L3000 and Shacman H3000. Different models have different cab designs. The Shacman F3000 truck cab is tough and has many choices for customers; the Shacman X3000 truck cab is luxurious and relatively expensive, but the cab of the X3000 model adopts electric windows, hydraulic seats and other designs, and the safety system is also more complete. The cabs of Shacman H3000 and Shacman L3000 are simple in design, easier to operate, and more suitable for beginners who are just starting the transportation business.
In addition to cargo truck, we also provide other Shacman models: including Shacman dump truck, Shacman flatbed truck, Shacman fuel tanker truck, etc.
Cargo Truck Images: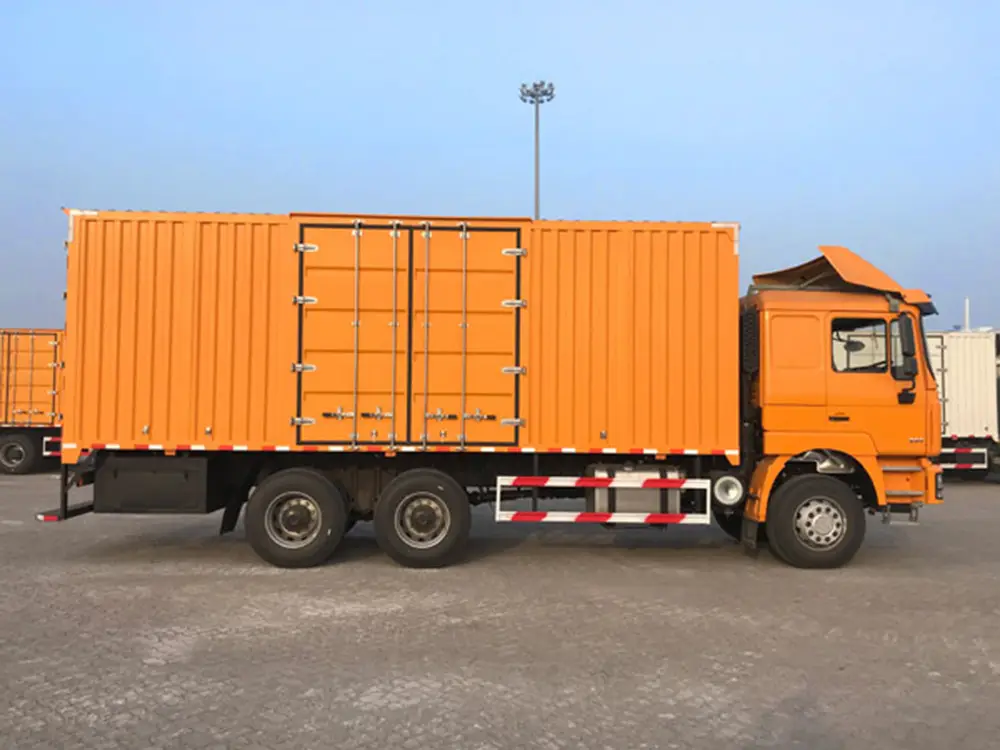 If you have any questions,pls check FAQ or Contact Us.